Power Ford's Service Center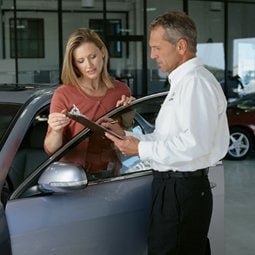 We offer a variety of services, whether you need a quick fix or your vehicle requires more intensive maintenance. Our highly-qualified technicians at our Albuquerque Ford service center are more than happy to help get you the repairs you need to get your Ford back on the road!
We've all been there before: you're driving along and have a busy schedule ahead when your car suddenly needs service. Whether it's an oil change, tune-up, fluid change, brake inspection or you've got another issue, your car needing service can throw a monkey wrench into your day. Let us use the monkey wrench and get you back on the road in a timely manner!


Power Ford Provides Top Ford Service In Albuquerque
If your Ford only needs a quick fix or routine maintenance, you'll want to look at our Ford Quick Lane service in Albuquerque. You never need an appointment and it's available six days a week to provide tire services, oil changes, brake inspection, battery test and more. It's all a part of our commitment to provide the premium service you need.
You can schedule service with our online tool or stop in to get your vehicle back on the road in no time at all. If you would like more information, give our Power Ford service center a call at 866-574-8173.